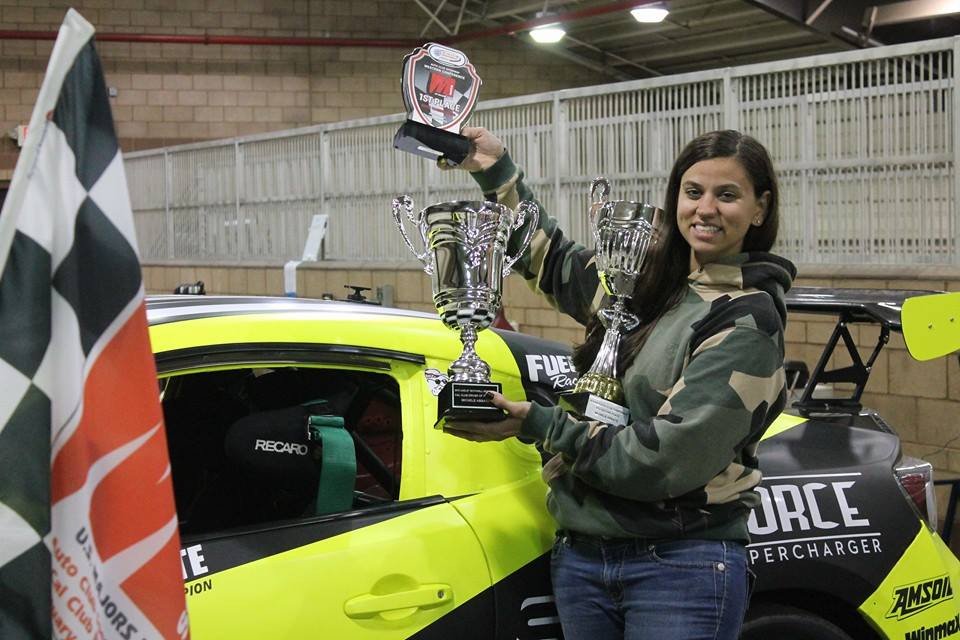 I am a Las Vegas native and I have spent all of my life around many types of motorsports. My older brother, Michael Abbate, was a very successful driver in many go-kart in the 90's and his achievements opened my eyes to the world of racing. It has always been my dream and passion to drive but it was not my reality until I stopped watching him and took action myself to get on the track. After some experience of karting at a hobby level, I began competing in autocross at a regional level with the Sports Car Club of America (SCCA) in 2004 at the age of sixteen with my daily driven car. My first national event with the SCCA was in 2007 with a podium finish behind two national champions. In April of 2009 I expanded my racing career with road course racing and time attack events through several organizations including 600 Racing/INEX, Redline Time Attack, NASA, UMS Tuning Time Attack, and others.
After about a year and a half of driving in NASA's High Performance Driving Education I earned my NASA Time Trial License in 2010 still using my daily driven car. After graduating from UNLV in 2010 with my Bachelor's Degree in Communication and Marketing I became a factory driver for Scion Racing while driving the 2011 Crawford Performance Scion tC. While working towards my race license and competing regionally with Scion, I earned 2nd place overall in 2011 for NASA Time Trials TT-E class.
In 2012, just before the racing season, I earned my Provisional Race License through NASA. With this achievement I then competed in the MotoIQ Pacific Tuner Car Championships in the Southern California NASA region. With eight rounds of wheel to wheel racing I became the Champion of the Tuner Under class with the help and support from Scion Racing and Dynamic Autosports in their 2012 Scion tC during my rookie year. We continued our efforts in 2013 to defend our championship and ended the year with a 4th place overall finish.
In 2014, I took a big step and was given the opportunity to utilize the new FT86 Scion FR-S chassis. In addition, as some fortunate and unfortunate events panned out in the beginning of the season, I took the reigns in my own hands and became the team owner and driver of the FR-S with help from Scion Racing. I decided to debut in my first professional wheel to wheel race with the United States Touring Car Championship series .
Due to complications outside my control we had a late start to the season, but made our first appearance at the world famous Mazda Raceway Leguna Seca event. We finished the season 7th in overall points out of 18, 4th for rookie of the year, and we earned Scion it's firs manufacturer points in the history of the series with a 5th place finish, ahead of Mazda.
For 2015 I held a crowdfunding campaign to help assist with costs. I raised over 130% of my goal, totalling over $13,000.00. With these funds we debuted into the SCCA US Majors Tour Western Conference division. With over 10 podiums and two wins, we took the regional Championship title on the 4th of July! In addition, I am also campaigning in the NASCAR Whelen All-American Series at Irwindale Speedway with the Performance P-1 Motorsports team.
I am very grateful to have this history and these experiences and I am continuing to compete in several racing platforms to gain more seat time, experience, and exposure by excelling my motorsports career at both a regional and national level. I am also expanding exploring different types of racing including drift, rally, and even motorcycles! The track is where I belong and it fuels all my motivation in life.