Ultimate
Track
Car
Challenge
-
July
17th
@
VIR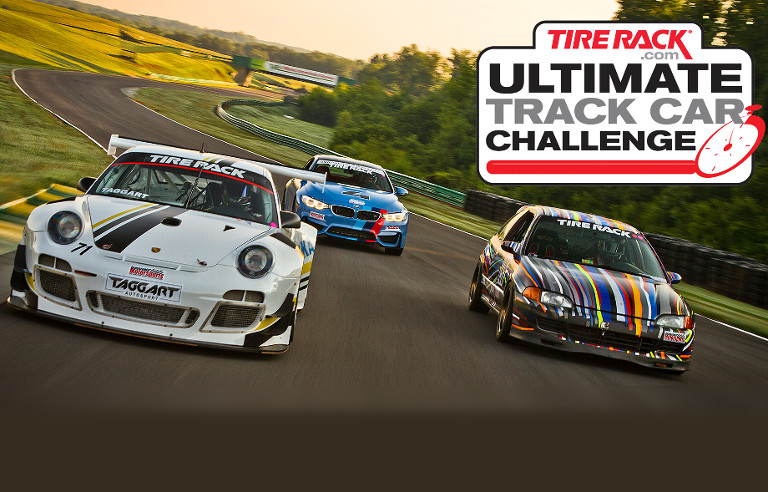 NASA Mid-Atlantic runs the on-track portion of the event, which operates like a normal NASA Time Trial, with everyone racing against the clock. The fastest time posted during the day will be the one scored.
We'll again have two groups—faster cars in one and slower in the other. Each driver will get about 1.5 hours of track time that day.
All cars must pass a NASA Time Trial safety inspection.
All drivers must have a NASA Time Trial or road race competition license.
If your current competition license is from another sanctioning body, you may be able to convert it to a NASA Time Trial or road race license with the approval of a NASA Mid-Atlantic Time Trial Director. Jon Felton will handle these matters on a case-by-case basis. If you are not licensed anywhere yet and are an advanced-level HPDE driver, contact your local NASA region to inquire about getting a Time Trial check ride at a local event prior to the UTCC.
All cars must wear the required windshield banner and stickers handed out by the GRM staff. Instead of classes, awards will be handed out based on car type and specs. Yes, one car may be eligible for more than one award.
Are you participating in this event and want to live-stream?  Register for RaceCast! Foundation!
All RaceCast! live-streams from this event will be available here during the event:  http://RaceCast.me