US
Touring
Car
Championship
-
April
18th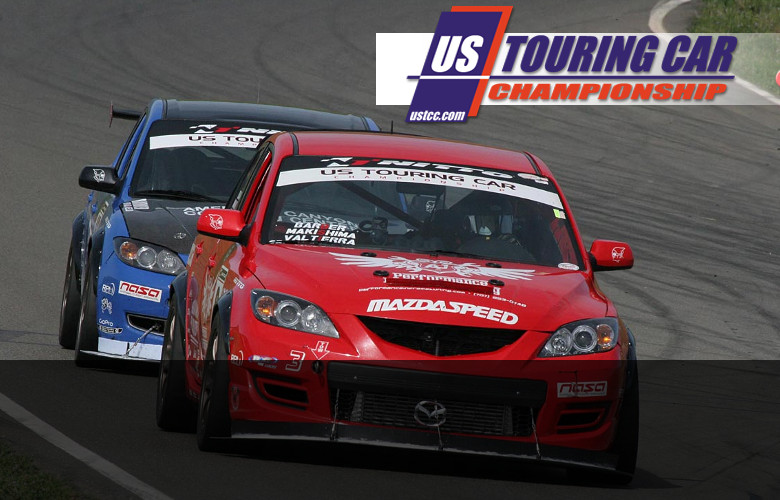 Racer Connect and the Nitto Tires United States Touring Car Championship (USTCC) have formed a partnership to provide live streaming of the season opener race at Buttonwillow Raceway Park, just outside of Los Angeles, CA, on April 18, 2015. The Racer Connect service known as RaceCast! Foundation enables anyone to broadcast live on the Internet. USTCC teams will be able to provide a live feed by using their mobile phones' camera from inside their cars. Fans, friends and family will be able to watch their favorite driver as he/she tackles the longest and toughest race on the 2015 calendar. Once the race is over, the awards ceremony will also be broadcast live so fans can also take part.
The live feed will be shown on the Racer Connect event page and fans will also be able to see the timing and scoring screen while watching the action. The only thing that the teams will need are an iPhone or Android based smart phone and a mount to securely mount the phone inside the car. "The process is simple. In five minutes, you can be streaming," said Kyle Bacon, CEO of Racer Connect. Perhaps the best part is that the service is free to the teams and the viewers. "We have worked with lots of racers in the past and we want to show the USTCC drivers how valuable our service can be to their sponsors and fans," added Bacon.
With over 50 years combined experience in designing, building and supporting networks and IT infrastructure RacerConnect specializes in leveraging existing technologies in new and creative ways bringing value and exposure to motorsports drivers, fans and sponsors.
The live page can be found here: http://RaceCast.me