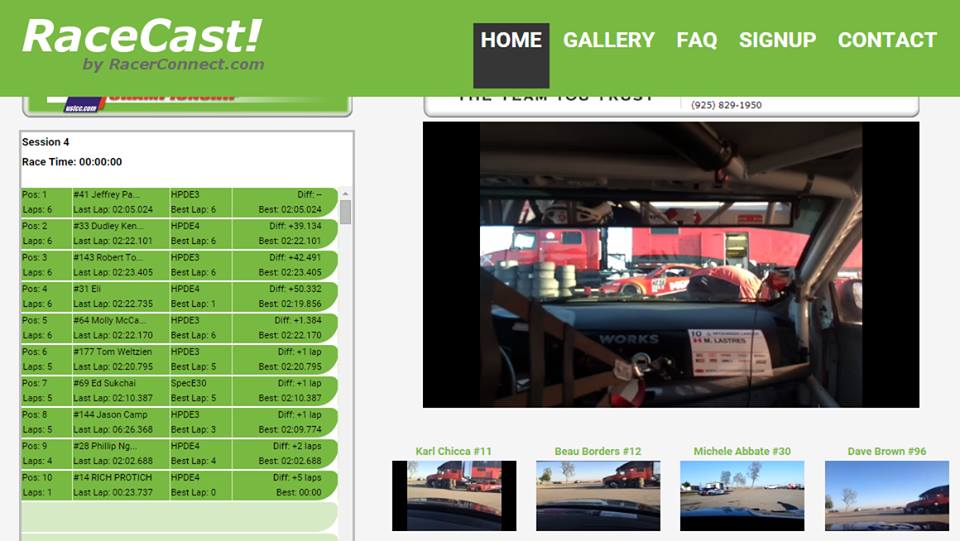 A group of us were sitting in the paddock enjoying an adult beverage after a day on the track and someone asked,

"Jon was leading that entire race, how did Chris get past him on the last lap?"

Nobody sitting with us knew - because none of us saw it.
Apparently, the pass had happened at the end of the back straight, but only Chris, Jon and the corner worker were able to share that top-step-of-the-podium changing event.

Moments Later RaceCast!  Was Born.

The desire to see what the corner workers could see all at once, all from one place was the inspiration to develop our live event coverage trackside and in-car live-streaming service.
The ability to watch a race from multiple perspectives while the race was happening pushed our team to develop a low cost way to live-stream from trackside perspectives as well as from each driver's car.